The climatized wine room is perfect to house your personal sommelier collection.
The commercial-grade main kitchen features top-of-the-line appliances, cabinetry in automotive body paint finish and "Skyy" Vetrazzo countertops.
An open concept layout and sliding doors inside and out allow for the spaces to merge effortlessly.
The master bathroom features a custom-built outdoor shower, perfect to rejuvenate your body in the crisp desert air.
The six-car garage located underneath the west wing, is climate controlled and perfect to house your motorcycle and car collection.
Both indoor and outdoor spa facilities invite you to lounge away and let the weight of the world fall off your shoulders.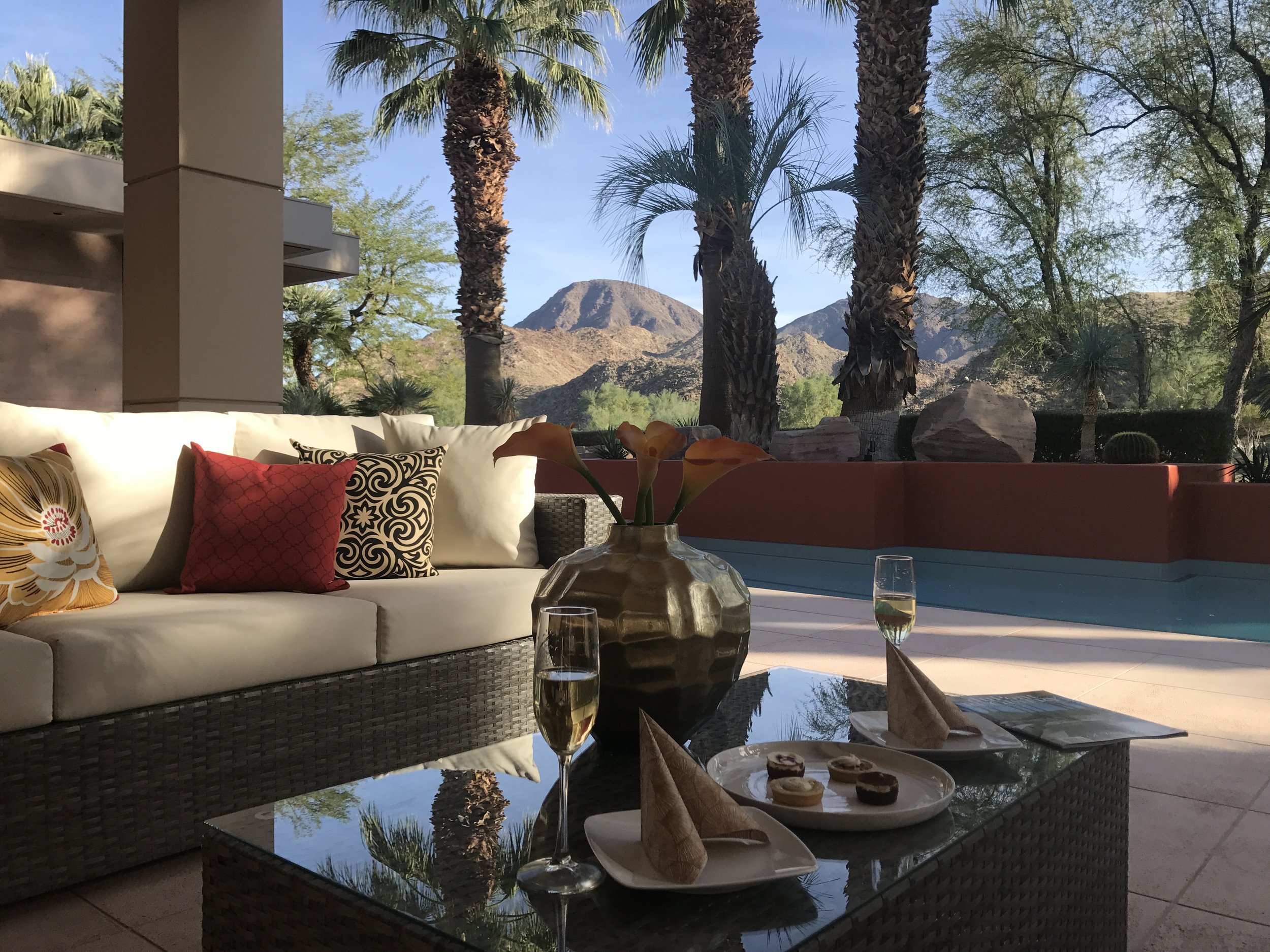 Come tour this magnificent residence. We look forward to inviting you to champaign and pastries poolside ...